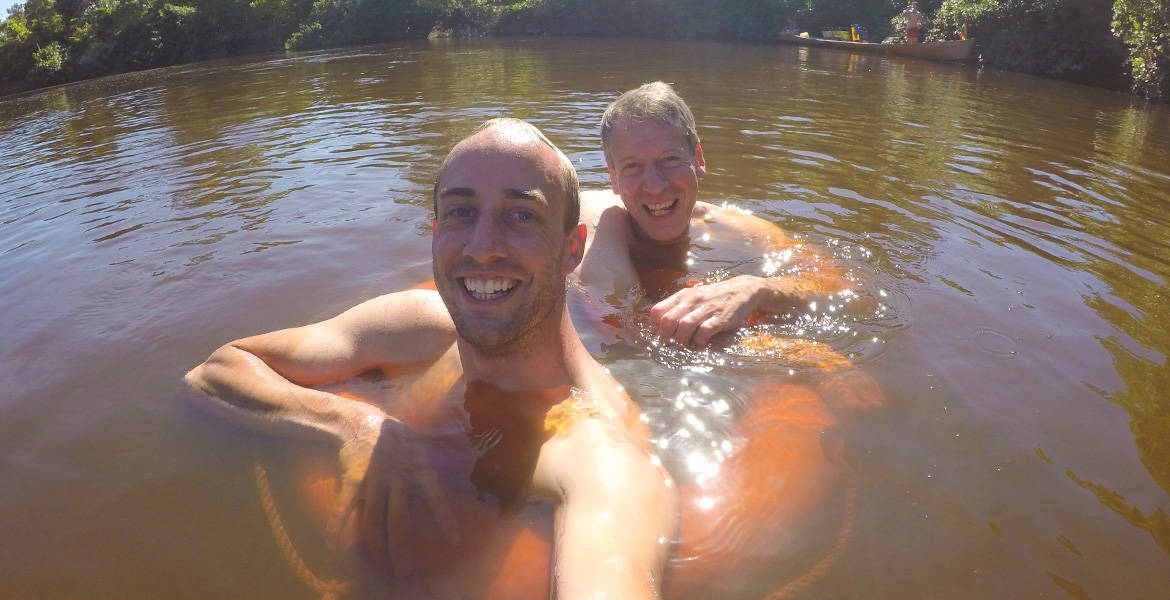 Ever since I was born, some 30 odd years ago, myself and my Dad have shared a birthday. I have been told it wasn't planned, but it is a fun anomaly that we both enjoy. We have a little morning tradition of wishing each other a 'Happy Birthday', waiting to receive the same in reply.
This year was a big one for my dad, as he turned 60. And we were so pleased that he decided to celebrate it in style by joining us on our Globe Trotting adventure. Conveniently, the timing worked out perfectly for him to join us on our Bolivia & Peru portion of the trip, with a Birthday treat of visiting Machu Picchu.
Extreme Altitude
We started this little adventure in La Paz, the capital of Bolivia. Nothing special as the city goes; but it has the unique qualities of being the highest altitude capital city in the world (at 4,000 metres (13,000 ft) above sea level) and also one of the most dangerous places in all of South America.
When we returned from our trip, we heard all about my Dad's adventures while we were away. Note to self… don't leave Dads alone in Bolivia! In my Dad's typical style, he decided he couldn't be bothered dealing with acclimatisation and jet lag. Instead he was going to explore! In only 3 days, he'd managed to get food poisoning on a food tour, pick pocketed in the black market, visited all the no-go areas of La Paz, saw a Cholita Wrestling match and ignored every bit of advice we had given… good on him!
World's Most Dangerous Road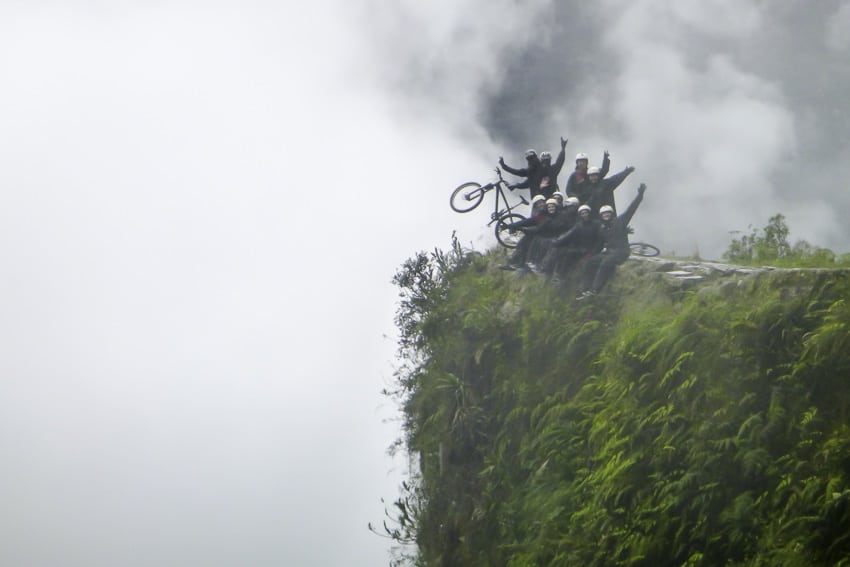 Back in our safe hands, next stop was a mountian bike trip on Death Road! None of us really knew what the tour would entail, other than that in 2006, one estimate suggested that 200-300 people were killed in road accidents annually, giving the road the title of the 'World's Most Dangerous Road'. We are all capable mountain bikers, so no big concerns.
It turned out to be an epic day! After getting to grips with the bikes; myself and my Dad were at the front flying down the mountain, no consideration to the 1000 metre drop to our left and Dora wasn't far behind either. I think on each leg we built a few minute gap to the group behind and the guide seemed to love having some biking buddies to play with. Such a fun day!
Trip to the Rainforest
After the high of Death Road we boarded a small plane to Rurrenabaque, a small town on the border of the Amazon's Wetland Rainforest. It amused me watching my dads head on the taxi ride from the airport to the hotel. His head was pivoting left and right so fast as he took everything in.
The rainforest trip itself was the perfect excuse for my dad to don all his jungle clothing, bought for this very adventure. We of course mocked him relentlessly but it didn't seem to deter him. He's an Aldridge after all, and was going to get every bit of wear out of his new purchases.
The tour was brilliant, we stayed in a simple lodge by the river, with only the basics but everything we needed to be comfortable. Activities included Anaconda hunting, Piranha fishing and Swimming with Pink River Dolphins.
Lake Titicaca
This next leg of the trip had a lot of buses and short stops. It is easy to forget how massive South America is! Even a region as relatively compact as Bolivia/Peru, to see the sights require long bus trips between them.
Our last stop in Bolivia was Copacabana on the edge of Lake Titicaca. In truth I was a little unimpressed by Titicaca, somehow in my head I had imagined there would be something unique and exceptional beautiful about the lake. Instead it was just a lake like any other, but Isla del Sol (Sun Island) promised to be something better.
Isla Del Sol
We took a 2-hour petrol fume filled water taxi to the island, not because it was far, but because it was the slowest boat ever conceived. Honestly, we were considering tying a rope around Dora and having her swim us to the island. It would have been quicker!
On the island, we were affronted by an angry tour guide who made us sit down and listen to him, even though he didn't speak a word of English. We managed to sneak off before he had the cheek to ask for money and instead started our own little walk.
For the first part of the walk, we were wondering why we had endured the water taxi. But this all changed on the second half of the walk, the island became much prettier and the local culture began to shine through. Such friendly locals, beautiful scenery and buildings.
Border Crossing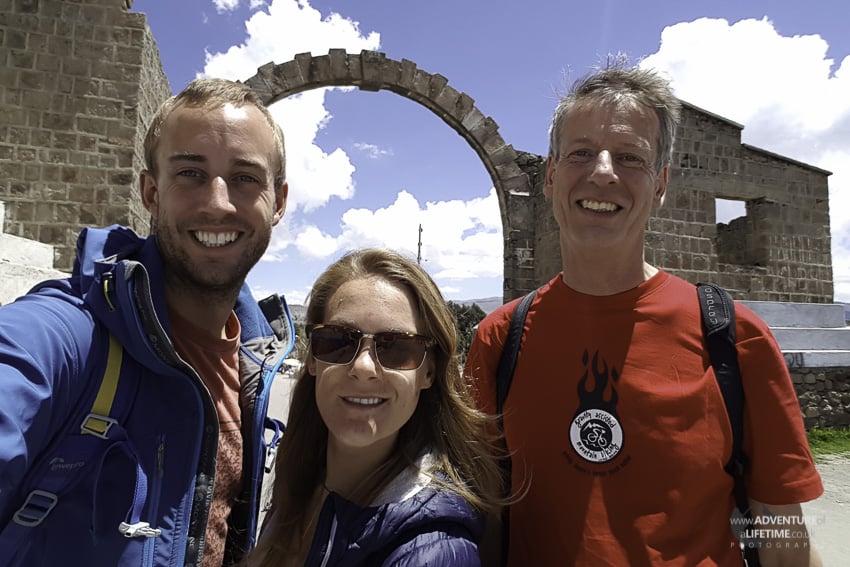 A reasonably straight forward affair as far as Latin American border crossings go, but all new for my dad. The bus stops on the Bolivian side; then the driver starts shouting 'Vamos, Vamos, Rapido' (Let's go, Let's go, Quickly) like the world is about to end. We get our exit stamp from Bolivia then walk in a seemingly abstract fashion until we stumble upon the non-descript Peruvian passport office. Here we get our Peru passport stamp and then search for our bus again. All very random, but seems to work.
Puno
We stopped for a few nights in Puno, a city on the Peruvian side of Lake Titicaca. Puno had a different feel to Bolivia, it is still a dirty and run down looking city, but there is a much more organised and safe feel about the place. Also, there seemed to be endless parades and festivities which we all enjoyed watching.
From Puno we took a boat trip to the Uros Floating Islands; these are floating islands made from many layers of reeds and are inhabited by an Uro people. It was a simple but really nice trip to see these traditional people's homes and way of life.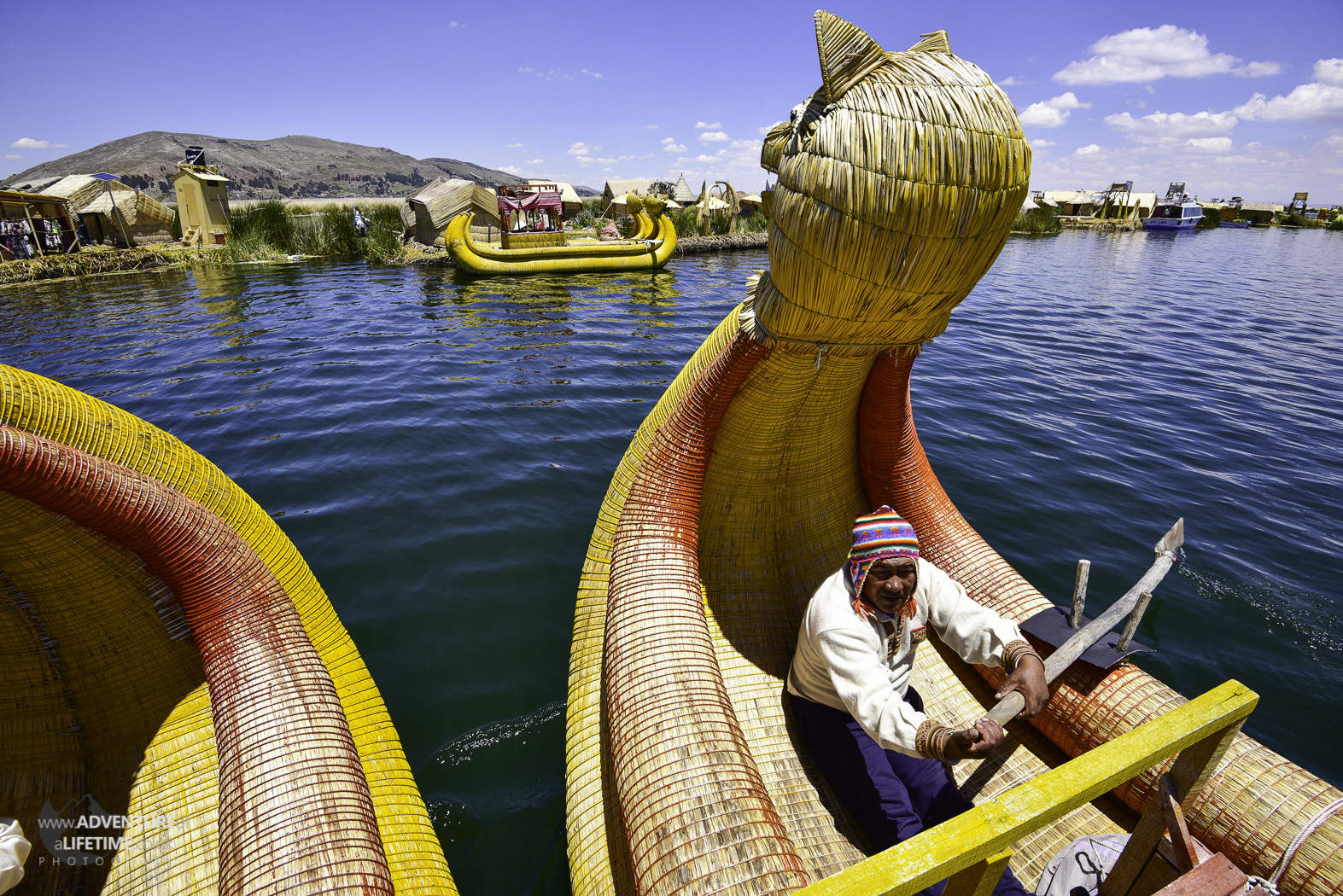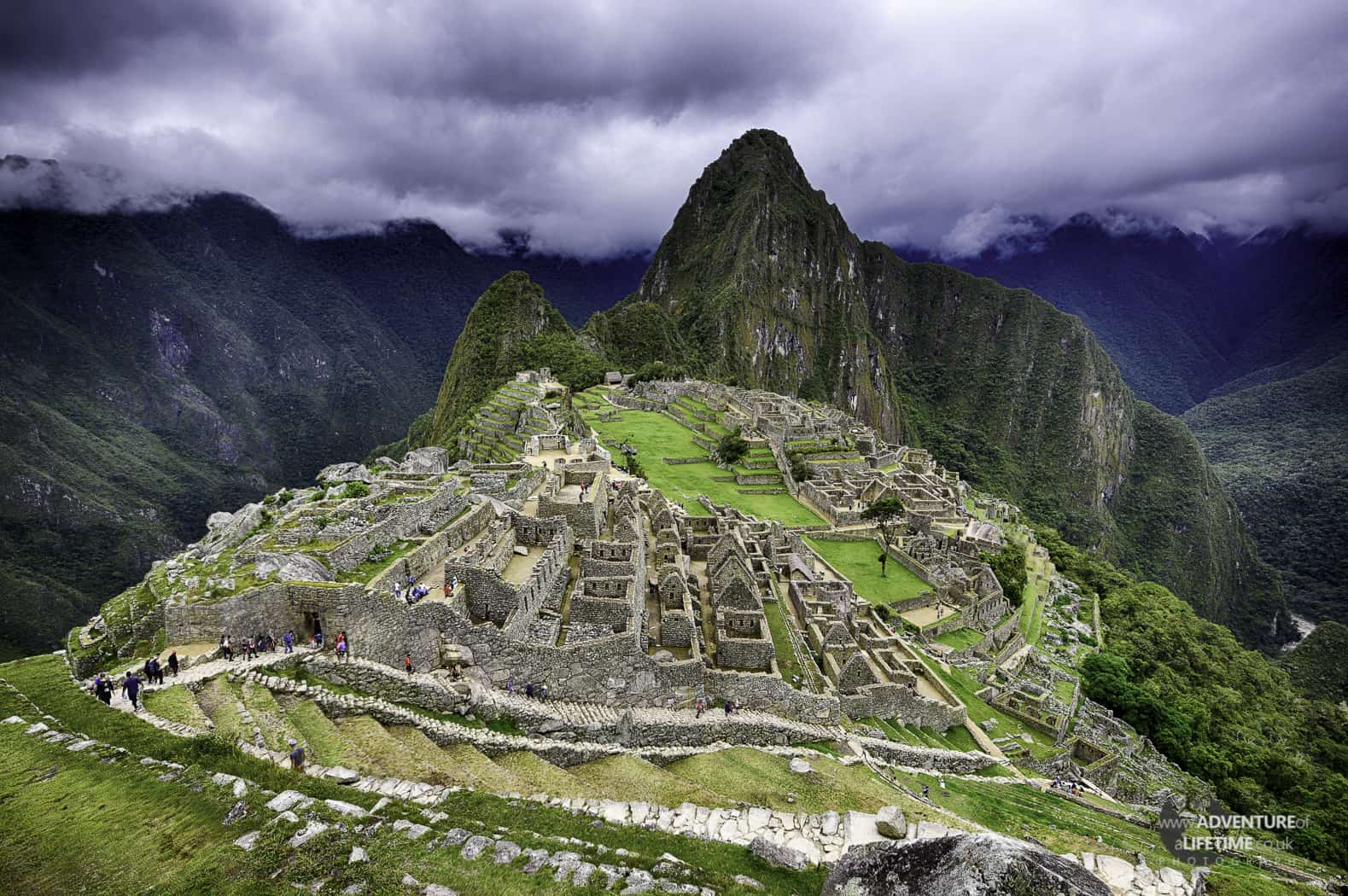 What can I say about Machu Picchu? It really lived up to all our expectations and more. I won't do it the injustice of summarising it here, instead I suggest you read the blog.
But, what a place to celebrate our birthdays!
Bon Voyage
From Machu Picchu, the last stop for our travels together was Cusco. As the bus drove in, we were not impressed, but when we reached the centre… it all changed. What a beautiful place to end the trip!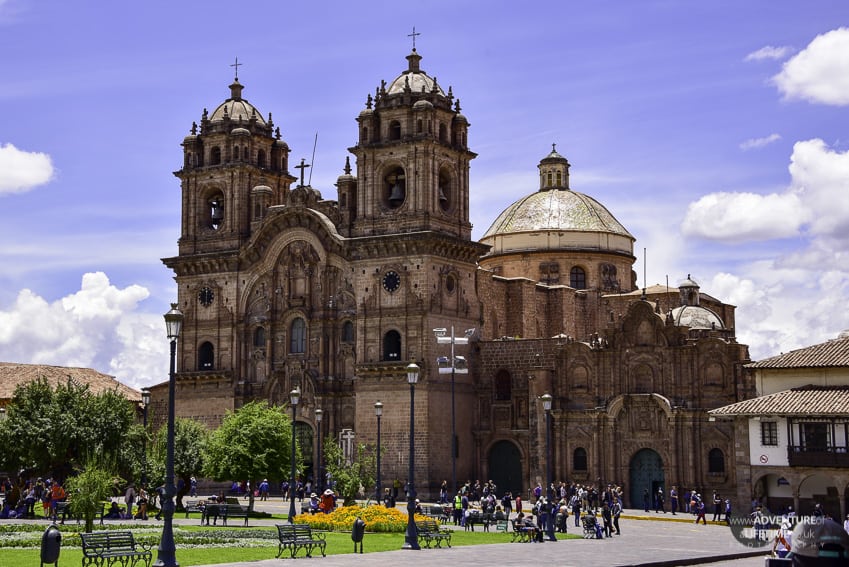 It was really nice to travel with my Dad and share these memories with him on his Birthday. We really appreciated him coming so far to see us and being able to give him an insight into our travels. We were really impressed with how he embraced everything throughout the trip and hope that he enjoyed it as much as we did.
Happy Birthday Dad
Love, Michael & Dora