"What is your favourite country?" It's a question we have been asked many times.
But we always find it a tough one to answer, as our favourite countries do not necessarily coincide with our favourite moments. I think what most people really mean, is where was the best place to visit? An important distinction because, a really amazing country to visit might also be very challenging and frankly a rubbish place to live, Bolivia for instance.
For this reason, we have put together our Top Real World Travel Moments. This list is ever changing and evolving, so we will update it as we have new travel adventures.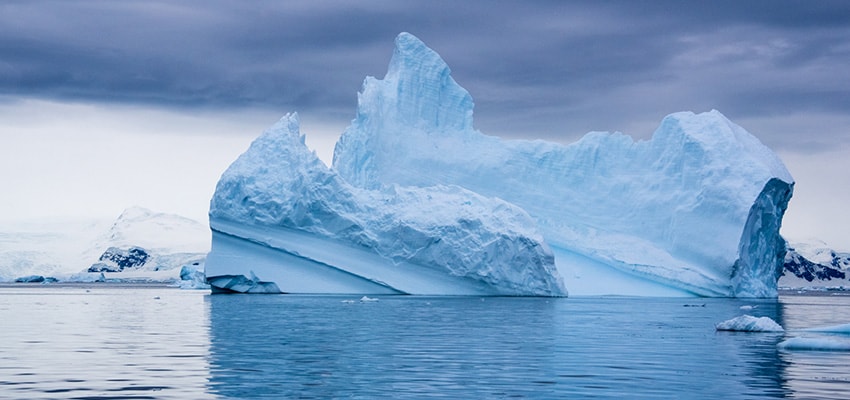 LOCATION: Antarctic Peninsula
In truth, everything in Antarctica was incredible. From first stepping onto the continent, to walking through our first penguin colony to witnessing the giant glacier filled mountains. This is one of the few destinations that we are desperate to return to and see more of.
This moment in particular stood out as something incredible. We went out on a small boat to see if we could spot some whales, very quickly we found ourselves surrounded by feeding humpbacks. Our heads couldn't swing around quickly enough to take it all in. Read about our time in Antarctica here…
LOCATION: Antigua, Guatemala
Wow… we never thought we would be able to watch a volcano erupt. Let alone while camped on the dormant volcano next door at high altitude. The sight, the noise and the battle with the altitude made this moment something out of this world. Read about our Volcano Hike..
LOCATION: Nosy Komba, Madagascar
It isn't often you have a Planet Earth moment, but snorkelling in the perfectly clear waters and spectacularly pristine reefs of Madagascar was one of those moments. The reef started only 10 feet from the shore, went out as far as you can swim and was better than any photo or video I have ever seen, absolutely unbelievable.
Sadly, I don't expect it to last. Madagascar has no concept of wildlife conservation and tourists and locals are rapidly destroying their reefs and forests, as we witnessed when some awful fat Italian man walked all over it in front of us. That terrible incident aside, this was a very special moment, unfortunately it was the one day I didn't bring my camera… we quickly learnt from that experience!!. Read about our honeymoon in Madagascar…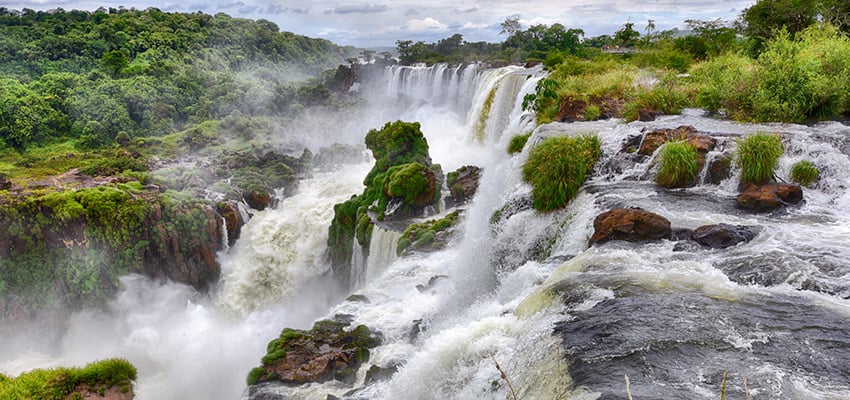 LOCATION: Iguazu Falls on the border of Argentina & Brazil
Iguazu Falls was one of those places that exceeds all expectations and takes your breath away. The scale of these falls cannot be underestimated. See all the photos from our trip…
LOCATION: Caye Caulker, Belize
Belize is known for it's Blue Hole diving location, but we struggled to find a good dive company at the time of year we were travelling, so opted for a snorkel trip instead. Best decision ever, first because the Blue Hole is actually better viewed from the air than under the water and second because this snorkel trip was insane.
Our trip included about 12 stops, each unique and with some really awesome sights. We swam with; Turtles, Manatees, Nurse Sharks, Sea Horses, Sting Rays, Moray Eels and much, much more. Our adventures in Central America…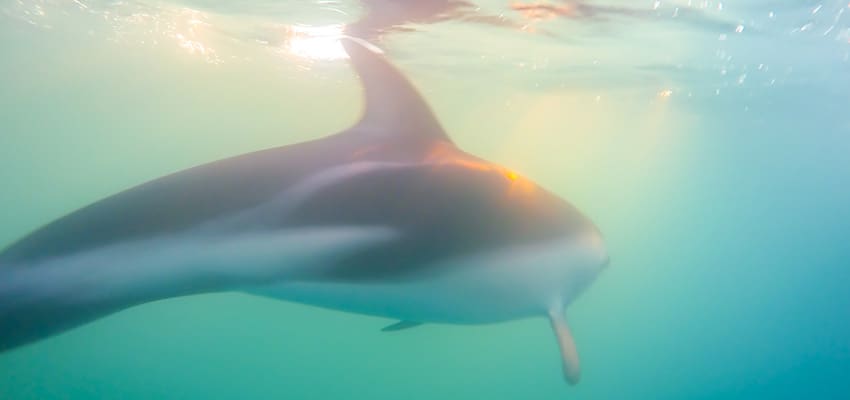 LOCATION: Kaikoura, New Zealand
We did the early morning trip, so got to watch sunrise over the water with literally hundreds of little Dusky Dolphins jumping and doing flips all around us. Then we jumped in the water and swam with them! Really amazing getting to interact and for a short time play with these wild animals. Also, to top it all off on the ride home we saw a thresher shark, a very rare sighting. Read about our time in New Zealand and watch the videos…
LOCATION: From Brisbane to Sydney
Australia is a fantastic place to travel, but if I am honest it can feel a little too safe and well trodden at times if you're young seeking adventure. Myself and three mates found the cure to this with a mad bike ride, zig-zagging our way from Brisbane to Sydney over 6 weeks. Absolutely fantastic way to see the country and meet the locals. See my blog here…
LOCATION: Tikal, Guatemala
The Mayan ruins in Tikal are something pretty special, half the structures are covered by jungle and you are allowed to explore them on your own and with minimal crowds. How often can you say you've been to a Man-Made Wonder (not registered yet, but only a matter of time!) without hoards of people.
Very impressive buildings and wonderful way to explore them, just try not to get lost in the jungle on the way back to the bus… no seriously it's easily done and tourists are known to disappear. Our adventures in Central America…
LOCATION: Universal Studios, Florida
Possibly a bit of a surprise entry into our Top Travel Moments… ok it's a manufactured experience and very artificial. But, it was also damn good fun. So sod it, it's our list and we want it in. The Halloween Nights at Universal Studios really were extremely fun (and scary) and when I think of Dora screaming as a man chased her down the road with a chainsaw it still puts a smile on my face. Read about our East Coast USA Road Trip…
---
Did we miss anything out? We would love to hear about your Top Travel Moments in the Comments Section Below.